With Valentine's day just round the corner, we thought we'd share some sexy Valentine's Day Date stories and fantasies to inspire you and help you bring in a sexy spin to your plans too! Ready to surprise your partner on Valentine's Day? Read on!
1.Hotel Sex
"V-Day morning, my gf tells me to meet her at the mall downtown, and let her know when I'm close. Now, she had been telling me that the plan was to have dinner at a nice place and then go home and have a lot of sex. Word, but not much different than any other weekend. I get off the freeway and text her, she texts back an address, that turns out to be a hotel. I park in the garage, tell her I'm in the lobby. She texts a room number, tells me the door is open. I open the door to find her on the bed scattered with rose petals, wearing nothing but one of my ties, and a pair of heels I bought her. The instant change in mood from dealing with downtown traffic to seeing my gf's curves on full display in a hotel bed was just about the biggest FUCK YEAH surprise I could imagine."
- Rohit, Mumbai
2. Bath Time
"I came home from work - upset because of having to work and having a vagina, which causes feelings/emotions as you know - and he had a robe and a glass of champagne ready for me. After I got into it, he led me to a candle lit bath with rose petals and chocolate everywhere and rose scented bath gel. By the time I got out, I was insanely heady, and then he massaged me, and then I probably would have let him put his dick in my ass if he'd tried. Just sayin."
- Riya, Delhi
3. Public Foreplay
"My wife and I went to some wineries and just fooled around the whole time. Then during the drive between each stop, there was some bj action and I had my free hand in her tights. By the end, it was complete torture and we had the dirtiest horniest sex ever back home!"
- Advik, Pune
4. Sexting Adventure
"My hubby sends me an e-mail in the morning of Valentine's Day, outlining a scenario he wanted to try out. I was to meet him in the lounge area within the lobby of his hotel. He would be there already, reading a newspaper and sipping a drink. I was to sit within his line of sight and order a drink. Make eye contact with him, smile, flirt a little bit. After about 10-15 minutes of this, he would pay for both of our drinks, get up and go to the elevators. I was to follow him and wait for the elevator beside him in silence. We would get into the elevator without saying a word, go up to his floor, walk the hallway to his room. Once inside, bam. It was amazing! Super hot. Once we got to his room we both just looked at each other and burst out laughing. The sex was good, but the whole scenario was so fucking hotter!"
- Zara, Bangalore
5. Sex with my Ex
"The best Valentine's Day I had was last year with my ex. We decided that it should be a day for us to spend together doing something we would both enjoy, not just him showering me with candy and flowers. We combined the money we would have spent on gifts for each other and got a room at five star hotel and just enjoyed each other's company. Naturally, the sex was super hot, isn't hotel room sex the best? Combine that with fancy wine and uber soft sheets.. Bliss!"
- Sarita, Bangalore
6. 69ing
"Last Valentine's day, my partner and I were just watching a movie on the couch in our underwear while eating ice cream. This turned into some pretty steamy spontaneous 69ing action and I came twice within minutes."
- Prisha, Noida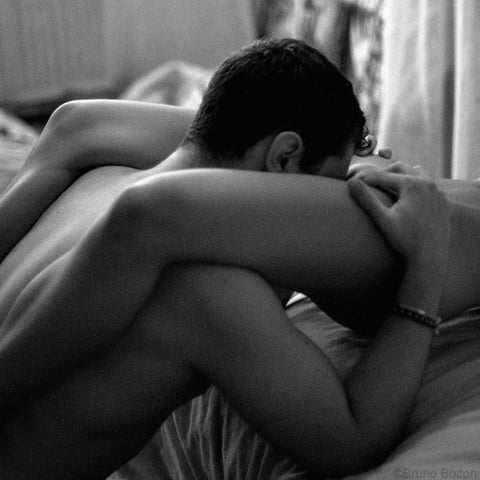 7. Ultimate Romance
"The nicest valentines day was last year when I met up with my SO in Nairobi after she climbed Kilimanjaro. I was so worried about her, I hadn't heard from her for a few days, so when she was waiting for me in the hotel lobby it was like falling in love all over again. We had a romantic candle lit meal, but as I'm also a girl, we had to whisper little sweet nothings to each other. We went to the hotel room where we fed each other chocolate, and then just pleasuring each other all night!"
- Sana, Mumbai
Looking for a sexy Valentine's Day gift? Check out Lovetreats' Sexy Valentine's Day Sale and discover sex toys and other naughty gifts at amazing discounts!