If you're thinking about buying a sex toy to use with your partner, you're not in the least alone! In fact, couple's vibrators, stimulating cock rings and accessories like handcuffs actually account for around 20% of our orders here at Lovetreats.
So why are so many Indian couples buying sex toys and which ones do they love most?
Well, we asked our customers that same question and found out that the most common reasons why they are purchasing adult toys to use with a partner include:
A special occasion like a birthday or anniversary

A desire to spice up the relationship

A way to keep the spark alive in a long-distance relationship

Living out fantasies

Closing the orgasm gap (making sure women come during sex just as much as men—if not more!)
If you and your partner are ready to buy your first sex toy together, you may be wondering where to start. Out of the thousands of adult toys available on the market today, let's have a look at some of Lovetreats' top-selling and top-rated sex toys for couples. All of these erotic goodies are available for delivery across India and shipped in Lovetreats' 100% discreet packaging from our warehouse near Bangalore!
We-Vibe Sync
The We-Vibe Sync is a wearable vibrator that features two ends, one which is inserted vaginally, specifically designed to target the G-spot, and another other end, which stimulates the clitoris. It's also whisper-quiet, but let's be honest—it's not the noise from the vibrator that you need to worry about!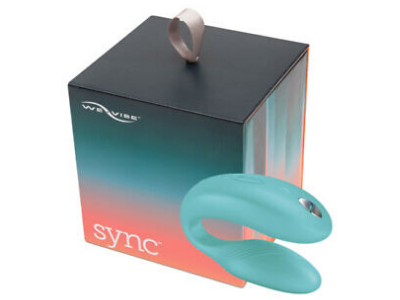 We-Vibe is one of our most popular brands here at Lovetreats, and the Sync is the brand's bestseller in India by far. One happy reviewer from Delhi says: 'The feeling this vibrator gives to both of us is overwhelming and it's hard to have sex without it now.' This luxury sex toy is ideal for couples because it not only stimulates the G-stop and the clit for the person wearing it, but the inner arm will stimulate the penis the partner, and the outer arm will also stimulate the penis or the clitoris of the partner.
Expert tips for using the We-Vibe Sync with a partner:
Try new positions to find the one (or two) that maximises pleasure for both partners.

Switch between pre-programmed modes and creating your own.
Vibrating Cock Ring
Enjoy longer and stronger sexual rendezvous with the Vibrating Love Ring. This flexible silicone ring can be adjusted to the base of the erect penis, creating a longer-lasting erection. And when switched on, vibrations will provide stimulating pleasure for both the clitoris and the penis.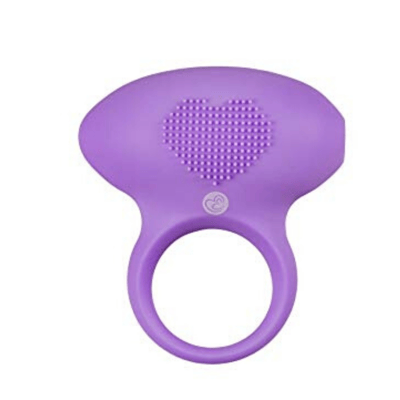 Lovetreats customers love the Cock Ring not only because it's budget-friendly, with one saying: "The material is lovely and soft, and the ridges are perfect for stimulation as well as keeping him harder for longer."
The Cock Ring is great for couples because the silicone ring makes the erection stronger and last longer, perfect for couples who prefer enduring sexual encounters. Additionally, female partners will be delighted by the stimulating vibrations originating from the cute heart at the base.
Expert tips for use with partner:
To prevent shifting, adjust the ring securely at the base of the penis.

Let her be on top so she can adjust the intensity of the vibrations.
Feather Tickler
Add some extra titillating fun to your foreplay with the Feather Tickler - our bestseller in the BDSM category! This unassuming, but ultimately mind-blowing bondage accessory features sumptuously soft feathers and a super short handle that makes it easier to control. Use it all over your partner's body until they're bursting with the urge to orgasm.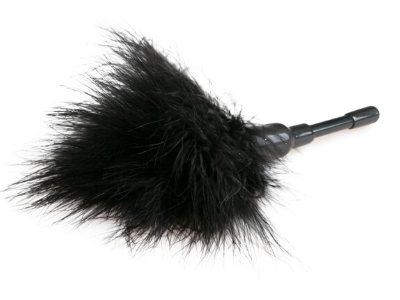 Not convinced? Check out what just one ecstatic Lovetreats customer from Hyderabad had to say: 'The feeling of the feathers on my body giving me shivers all over! More intensive, more pleasure. We would highly recommend this tickler.'
The Feather Tickler is the perfect erotic foreplay accessory for couples because there's nothing quite as arousing as giving your partner the control to explore every corner of your body!
Expert tips for use with partner:
Experiment with different strokes and levels of pressure

Use on your partner while they wear a blindfold—limiting one sense will make others more intense!
Jewelled Metal Butt Plug
This jewelled metal butt plug is designed specifically for beginners in mind, but that doesn't mean that the more experienced among you can't enjoy it too! One of the things that makes this anal sex toy great for beginners is its slim tip which makes for easy insertion, and an encouraging introduction to anal play. It is Lovetreats' top seller in the anal play category and we get great feedback for it, especially from our first time customers!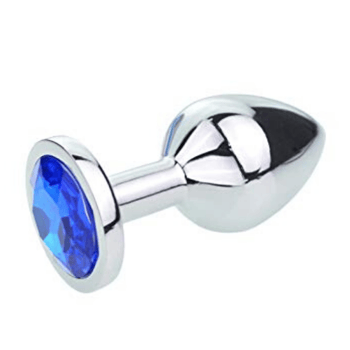 One happy Lovetreats customer from Kerala says: 'Bought this together with my partner. This was our first butt plug and we are enjoying it a lot. Solid quality and I personally like the touch and feel of the metal material.'
This product is great for couples, because there is often more emotional vulnerability involved with anal play than with other kinds of sex, allowing couples to connect on a more intimate level. And for some women, while vaginal orgasms aren't a reality, anal orgasms are very real.
Expert tips for use with partner:
For first-timers, warm up with a finger before carefully sliding the butt plug in.

Don't use numbing creams! You want to enjoy all the sensations your nerve endings have to offer.

Check out our guide to preparing for anal play.
Glow in the Dark Dice
Indian couples seem to love glow-in-the-dark stuff, so it's not surprising that this product is one of the most popular items for couples on Lovetreats! Combine your love of games with your love of sex with the Glow in the Dark Dice. Simply turn off the lights, roll the dice and pleasure your partner in a variety of ways! One die includes the actions: kiss, touch, tickle, lick, suck and massage, while the other one dictates the location: lips, ears, neck, boobs, nipple.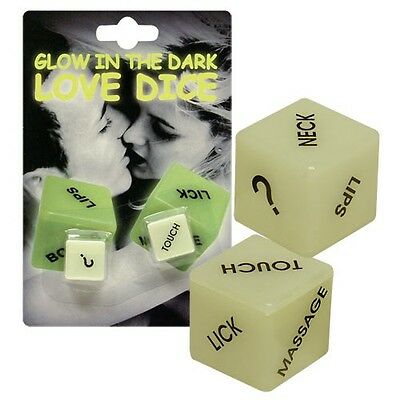 Here's what one satisfied couple from Pune has to say: 'It actually glows in the dark!! We have fun using it.' These dice are a great way to add some foreplay to your sexual encounters, and will take the guesswork out of what to do to your partner.
Expert tips for use with partner:
Take turns rolling for equal give and take

Start rolling throughout the day for extended foreplay.
Using sex toys on your own is awesome, and using them with a partner can be equally as awesome, if not even more so! The right toys for your relationship can help develop a deeper connection with your partner, or reignite a fire that may have started to die down. Besides, sex toys for couples are just downright fun! Since it can be difficult to choose your first couples' sex toy, stick to this list or check out our guide to choosing your first sex toy and you're bound to connect, experience pleasure and enjoy like never before.