You love your lady, and you want to show her just how much you love her. Well, Valentine's Day is the perfect opportunity. By all means, do the usual, romantic dinner at her favourite restaurant. Or spend the night cosy on the couch, watching her beloved romantic comedies. But when that's all over and she assumes the night is winding down, to be finished with some mediocre sex like with every Valentine's Day, change things up and surprise her with a naughty gift this year!
Sex toys are a great way to spice up your sex life and rev up relationships. And whether you and your sweetie are experienced sex toy connoisseurs, or new to the game entirely, Lovetreats has something that will turn your world upside down. That's why in this article we will review some of the best gift ideas for that special woman in your life this Valentines Day.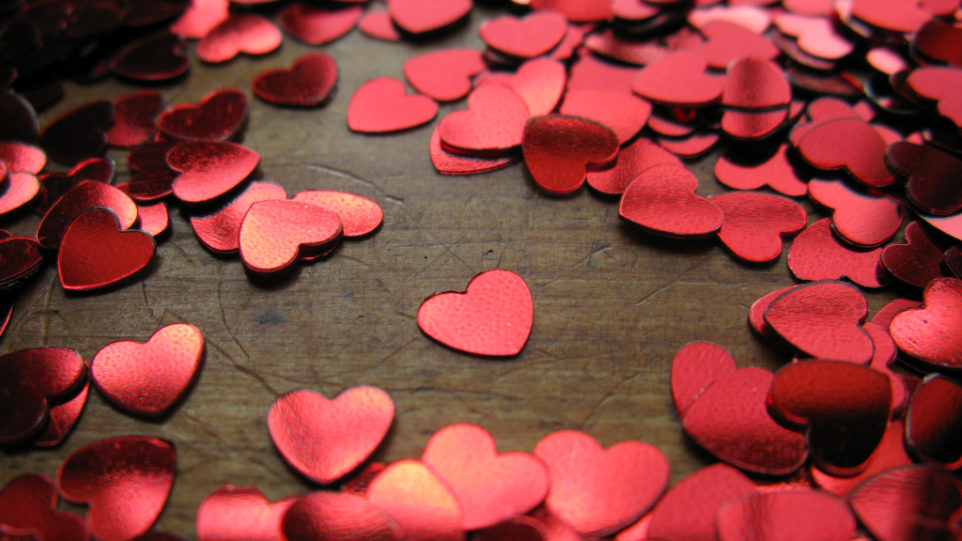 1. We-Vibe Jive
You'll be hard-pressed to find a woman that doesn't enjoy titillating foreplay. And the We-Vibe Jive is titillating at it's best. If you don't know what it is, get ready to have your mind blown. This innovative toy is worn inside the vagina where it vibrates and stimulates the G-spot. But get this, it can be controlled by an app on your smartphone. That means that you can control when she feels vibrations and the strength of those vibrations.
Going out to eat this Valentine's Day? The We-Vibe Jive is so quiet and discreet that she can wear it out, and you can start the foreplay while she's indulging in her favourite chocolate dessert. Or, if you have to be apart from your boo this Valentine's Day, long-distance relationships have never been so hot!
Just some of the reasons that you'll love this toy include:
Over 10 vibration modes

Crafted from super-smooth skin-friendly silicone
USB rechargeable
One delighted customer says: "Wow, we are truly living in the future when a sex toy can be controlled remotely using an app on your phone!"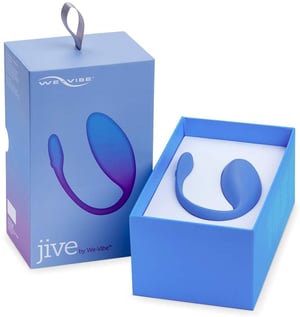 2. Naughty Surprise Gift Box
Plan a whole night of sexual pleasure for both you and your lady with the Naughty Surprise Gift Box. It is packed with everything you need to start with some arousing fourplay and end with a breath-taking climax.
Begin the evening when she comes home from work with a game of sexy dice. One die includes parts of the body, and the other die has super tantalizing actions. Then move on to a stimulating tickle session, gently arousing her by getting her in her most erogenous zones. Really get the juices flowing with a little play with the bullet vibrator and end the evening with the best sex of her life aided by the Vibrating Cock Ring.
This box includes:
Vibrating Love Ring
Feather Tickler
Glow-in-the-dark Naughty Dice
10-Speed Mini Bullet Vibrator.
Take it from this happy customer: "I love your store. I was able to order a celebration gift for my friend and she really liked it. Thank you!"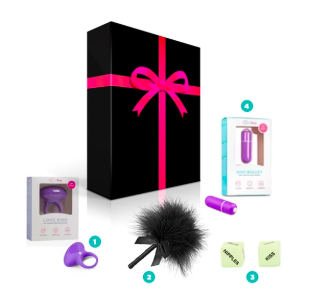 S&M Bondage Starter Kit
Has she been dropping hints that she would like to take things to the next level? Or does she always mention how much she loves 50 Shades of Gray? If so, rock her world this Valentine's Day with the S&M Bondage Starter Kit.
This kit has everything you need to try out soft bondage for the first time. Have her don the silky blindfold and cuff her to a chair or the bed. Then begin to tickle her erogenous zones with the whip, increasing a bit in intensity as she heats up.
You'll love this kit because:
Its made from soft material
It's good for beginners
It's easy to use
Enjoy the night, but don't forget to also enjoy each other's boundaries, and don't forget to pick a safe word! Tips for planning your first ever BDSM session can be found in this article.
One happy customer says: "I surprised my wife in the bedroom with this and she was convinced right away."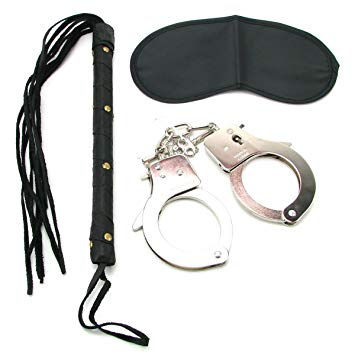 Valentine's Day is a day to celebrate the woman you love most in the world, but the truth is, many Valentine's Day evenings start great but are finished off with just OK sex. Well, usually it's actually great sex for the guy, but just OK for the gal.
The good news is, you can change that routine this Valentine's Day and show her just how much you love her and care about making her happy. And what better way to show her how much you love her than by giving her the gift of the best pleasure she's ever felt in her life?
So whether you want to open the doors to the realm of bondage or take foreplay to a whole new level, you'll find everything you need in our online store to make this Valentine's Day one to remember. Need some more inspiration for planning the perfect night? Click here: 7 Couples Share Their Sexiest Valentine's Day Stories.