Is online selling and buying of sex toys illegal in India?
A lot of first time customers ask us if sex toys like dildos and vibrators are legal in India, if there is a ban on certain toys and whether it is allowed to buy them. There is a common misconception that sex toys are banned for sale in India which is not true. Sadly, this misconception is even spread amongst many Indian customs officers which is why we would not recommend to order sex toys from abroad and get them shipped to India without the help of a customs agency or a legal advisor. This guide walks you through how to recognise which sex toys are allowed in India and where to buy sex toys in a legal manner!
How does Lovetreats ensure that sex toys we sell in India are legal?
If you order from us here at Lovetreats, your sex toy is always shipped from our India based warehouse, so you don't have to worry about customs or legal issues. Our legal team handles the import of the goods which we buy in bulk from Europe and the US and works closely with Indian customs to thoroughly check each item before it is stocked in our warehouse near Bangalore. When you buy a sex toy from our online shop, the customs fees are already paid for by us and the item is shipped to you in 100% discreet packaging from within India. We can therefore put your mind at ease: All the products you can find at Lovetreats are 100% legally imported into India and are in compliance with the local laws and customs procedures. So while not all sex toys are allowed in India, the ones we sell at Lovetreats are 100% legal. Good to know: There is no general ban on sex toys in India.

Which sex toys are allowed in India?
For further clarifications - There is actually no specific Indian law referring to sexual wellness products. So in fact, there is no law stating that sex toys are not allowed in India. However, India has certain laws governing 'obscenity'. As a retailer, we have to keep these laws in mind when selecting sex toys for our online shop and presenting them in a tasteful and legally compliant manner. For example, we have to ensure that sex toy packaging does not display nude images or obscene designs. India's obscenity law is also one of the reasons why we refrain from selling certain products such as realistic sex dolls. Instead, we have chosen a discreet range of sex toys for men and sex toys for women to ensure legality and compliance with Indian laws.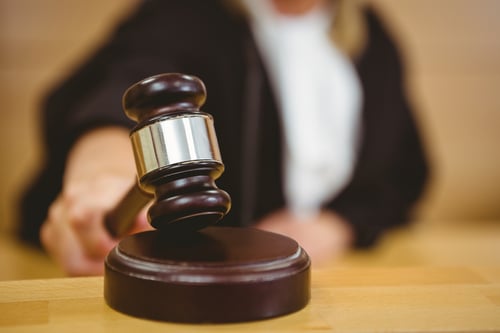 Where to buy sex toys legally in India?
HERE! We at Lovetreats promise 100% legal sex toys, which will be discreetly packaged and shipped to the destination of your choice anywhere in India. We offer a wide range of imported legal sex toys for women, men and couples, as well as condoms, lubes and accessories. All orders are shipped from our India based warehouse, so our customers don't need to worry about customs or legalities and can rest assured that whatever sex toys you order on Lovetreats is allowed and legal in India!

Are sex toys safe to use?
If you buy a quality sex toy from a trusted source - Yes! At Lovetreats, all our products are carefully selected and sourced from international, tried and tested premium brands. All sex toys you can find at Lovetreats are made of bodysafe materials like medical grade silicone, so they are hygienic and safe to use. We highly recommend to buy only original sex toys that are legal in India and which have been properly cleared in Indian customs.
Who do you consult about purchasing a sex toy?
Now that you know that sex toys are allowed in India and that there are ways of buying them legally, you might be wondering how to choose the right one for you. Here's what we recommend: You could talk to a sex therapist or counsellor, depending on your requirements, they might refer you to a particular pharmacy or refer you a list of products that you can put into daily use to jazz up your sex life. Shying away is not an option, once you open up, many other unexplored facets of sex in general will come up and you will be surprised to learn about how much you were missing out on.

PS: Did you know that we ship every order in 100% discreet packaging with no mention of the product or brand name on the parcel, invoice or card/billing statement? So if you're worried about privacy - your secret is safe with us! Neither the delivery person nor your nosy neighbours will know what you ordered.
Do you have any further questions or doubts around whether sex toys are legal in India? Feel free to reach out to us: lovetreats@lovetreats.in