So this time, I bring you practical experiences, people. No gyaan, no pravachan, but sizzling, sensual games of Dominance, Control, Pain and Pleasure for you, my friends! This article is mainly for people who have been watching from the fringes and want to experiment with dominance play and more. For those of you who want your first taste with your partner and are unsure where to begin or how far to go, let me help you design a straightforward starter BDSM session.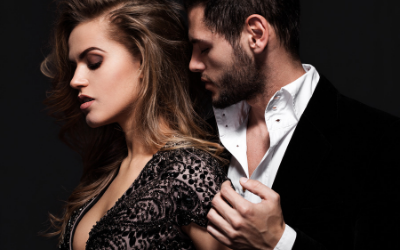 Different stages of a BDSM session
Ideally, any session has a few stages - discussion and negotiation, agreement, actual session, aftercare and post-session analysis. The ideal recipe for planning your first BDSM session contains the following ingredients:
Two or more willing and consensual partners (prefer two initially)
Some BDSM sex toys (regarding the sex toys, they can be purchased or DIY, the preference is yours. I will advise extreme caution on quality and reliability, and will link some toys I have liked in the past.)
Some ambience paraphernalia
Some excitement
Lots of caution
Sprinkle a bit of naughtiness
Add a very healthy dose of respect and communication
Agreement on a set of safe words
You may want to add some fetish wear or costumes to your first BDSM session as well, but they are NOT at all necessary, your flesh is great!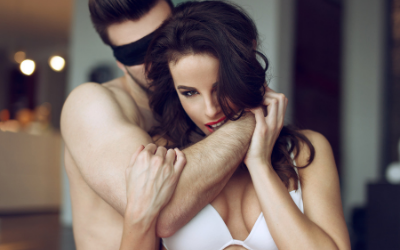 Stage 1: Discussion and Negotiation
For your first BDSM session, do NOT be in a hurry. Discuss your dislikes and likes in depth. Discuss your dislikes even more than likes because no one wants breached boundaries or wants to feel extreme discomfort during a first BDSM session. As well, ensure that you discuss your safe words, limits, and hard limits. For instance, sex talk in Hindi is a total turn-off for me but a turn-on for many people I know. I can't expect them to know unless I tell them it's a deal breaker.

Coming up with and agreeing to a set of safe words and discussing hard limits is vital. They should be unambiguous and accepted to mean NO or STOP. NO or STOP will not work because a Submissive role necessarily involves some protest. Safe words like RED (full stop) or YELLOW (back off) get the message across without ambiguity. Discuss hard limits so that boundaries are clear from the get-go. The Dom should explicitly state that he/she will fully stop on the word RED or back off on the word YELLOW. The Dom specifically repeats hard limits and indicates they understand these are out of boundary. Having the Dom go through the formality of verbalising stop words, their meanings, and hard limits emphasises the importance of boundaries and that respecting them is not optional.

I suggest you keep the first session very mild, mainly on the level of sensation rather than hardcore activity. Then you can slowly and gradually increase the intensity of play, change the sex toys you use, and indulge in newer or fewer activities based on how you feel.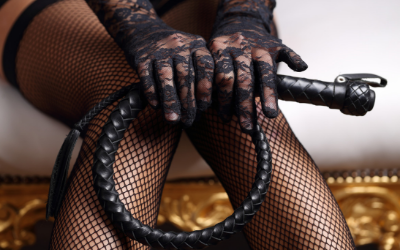 Stage 2: Activity
Begin with blindfolding your partner with a satin blindfold or simply with a scarf or a tie. Gentle caressing your partner's body will lead to goosebumps you've probably never seen before. Move on to the feather tickler. It allows for leeway, so you be further than their reach and slowly build their anticipation. An occasional smack or two with the flat of your hand is a good change of pace and sensation.
You can then safely move on to a not-so-heavy flogger, whip or spanking paddle, especially on the upper back and the butt region. You could combine this with kisses or gentle stimulation to tease and deny them. Add sex toys like vibrators and massagers (mostly for women), stimulation sleeves, fleshlights, and other sex toys for men.
Edging is one of the most basic yet most effective plays in BDSM. The trick is to keep bringing your partner to the edge of orgasm (edging), then pausing, repeating and so on. After holding off, you will discover how much fun it is to explode in ecstasy. Whether your session ends with steamy sex or not is something you will figure out...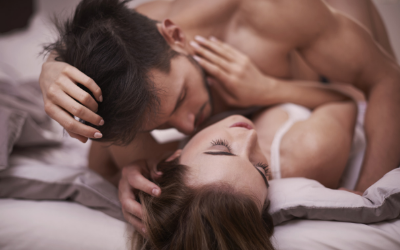 Stage 3: Aftercare
Slow and steady. Don't pull off blindfolds in a jerky manner. Do not speak too loudly. Sometimes, first-timers can start weeping or go very quiet. Do not panic! Whisper to them or hold them gently. You are both fine as long as they are nodding, talking, conscious, and able to move their body parts without cramping. We haven't included bondage yet, so it should be no problem.

Keep a basic first aid kit handy. It should have some salve; aloe gel works well for me. You could also choose an ointment or massage oils, though water-based ointments DO work better on tantalized skin.

Lots of fluids, water, juices or salt&sweet lime soda should also be good. The idea is to replenish the body, which can feel dehydrated after an intense experience.

Some cuddle time or a gentle massage can do wonders.

In rare cases or intense experiences, you may want to be available as friends for a day or two.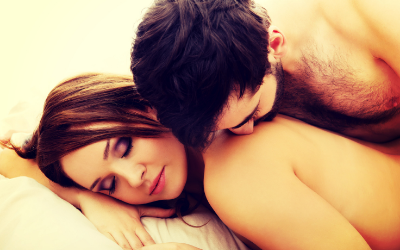 Stage 4: Analysis after the session
A day or two later is best for post-session review. Analysis immediately after the session or aftercare is not ideal. Subs are often in a subdrop. Doms are often on high emotions, and hormones and sensations can be overwhelming, like really. Once ready for a review, please be honest about your feelings, share what worked, what didn't, what you would want to avoid, what you would like to take a notch higher etc.
Tips for planning your first BDSM session
For any BDSM session you're planning, NEVER forget these rules:
No intoxication of ANY sort whatsoever.
Feel FREE TO use your safe word if you need it. This applies to Doms as well as subs because they can both have limits and use safe words. Even if you end up using the safe word seemingly too soon, it's OK! There's always a next time and you'd be better safe than sorry.
No judgments please. If your partner uses safe words, don't go around calling them a chicken, or a wimp, or other such stuff. If you cannot respect your partner, why even play with them in the first place?
Safe sex is the way to go if you want to include sex.
Keep your partner hydrated.
Clean the sex toys well with warm water and soap, especially the more intimate ones, after using them.
On a closing note, stay well, play safe and do share with us if you enjoyed trying some of these things. Also do tell us more about your first session, if you plan it differently. Most importantly, have fun!
Written by Asmi Uniqus