It's not just women who want to feel a deeper connection with their sexuality and struggle to overcome taboos about sexual pleasure. In fact, over 30% of female sex toys sold on Lovetreats are purchased by men. So who are these brave guys who put their partners' pleasure first? Here's the story of our customer Pradeep, who took the plunge and bought one of our best-selling dildos to spice up his relationship with his wife.
Like many of our first buyers, Pradeep came across Lovetreats while doing some research on where to buy sex toys in India on the web, with the idea of increasing intimacy and excitement in his relationship with his wife.
"I came across Lovetreats while doing research for dildos on the internet. I learned about the story of the couple who founded Lovetreats, watched some videos and decided to order from them."
Many individuals believe that sex toys are marketed for solo users, who don't have a partner or need some extra stimulation, when in fact, many of our buyers purchase toys to be used intimately with their partners. Couples' toys are fantastic for increasing communication, enhancing sensations, closing the so called orgasm gap and learning more about what drives each other wild.
Pradeep opted for the Prostate Pecker, a uniquely-shaped silicone dildo that's great for both anal and vaginal play. Its ribbed surface provides intense sensations for those seeking to take their sexual experience to new heights, yet it's easy enough to use for those just beginning to experiment with sex toys. It can be used hands-free, making it fantastic for solo users, but it can also be a mind-blowing addition to couples' play, which is what appealed to Pradeep and his wife. "I have never used erotic toys before," he says, "but this is awesome. Myself and my wife use it and we love its softness. I am very happy to have it, and we have both experienced feelings which we haven't before."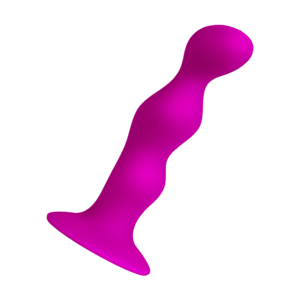 Ordering through Lovetreats proved to be simple, secure and discreet. "I received the dildo in perfect condition and the packaging was excellent," he says. At Lovetreats, all of our toys come in plain packaging with no logos or mention of the company, so customers worried about security or those who live in conservative households can rest easy. It looks just like any other package!
Though Pradeep feels that men, women and couples in his community aren't as open as they could be when discussing sex, self-pleasure and the role of erotic toys, he feels strongly that it's an important part of relationships and self-discovery.
"I live in Bangalore, where still people are not discussing it," he says about erotic toys. "But they are a good thing and there is no need to be ashamed of using dildos or other sex toys. Everyone should grow up with the right information on sex education."
Ready to take your intimate sensations to the next level? These are the best couples' sex toys for beginners according to our customers in India.
This article is part of our 'Toy Stories' series in which we interview real Lovetreats customers about their experience buying sex toys in India. If you want to be part of this project, please email us at lovetreats@lovetreats.in!