Ready to experiment with sex toys but not quite sure where to start? Even though sex toys in India are now widely available online, choosing your first intimate toy can feel overwhelming, especially when you're like most Indian first time buyers and have never actually seen one in real life.
Because there are no physical sex shops in India, the best option for most Indian shoppers is to order sex toys online - and while this has certain advantages like discreet shipping and privacy, it can also make it harder to choose the right one, because you can't touch and feel the items before making your decision. But don't worry, we've got you covered! This guide explains how to choose the perfect beginner's sex toy for you, and shows you how to find exactly what you're looking for at Lovetreats.
Whether you want to start off your journey with a vibrator, a male masturbator or fancy trying out an anal sex toy, we've used product reviews from our Indian customers as well as our combined learnings from selling sex toys in India to pick out the best beginners sex toys for you. Happy shopping! :)
In the following article we will cover India's most popular starter sex toys for women, men and couples:
1. Best beginner sex toys for women - Vibrators, Dildos & Ben Wa Balls
2. Best beginner sex toys for men - Masturbators & Fleshlights
3. Best beginner sex toys for couples - Partner toys & Sexy accessories
4. Best beginner anal sex toys
1. Best beginner sex toys for women - Vibrators & Dildos
Sex toys can truly be a girl's best friend and are the fastest route to orgasm for many women. Good to know: Every sex toy you buy from Lovetreats is imported from international premium brands and made of body safe materials like silicone.
The budget option: Bullet vibrators
Did you know that over
80% of women require external stimulation of the clitoris to be able to climax
? Battery operated
bullet vibrators
are used externally to stimulate the clitoris and labia with circular movements. These vibrating mini sex toys can also be used for
spicing up oral sex
and/or foreplay with a partner, as they are perfect for massaging erogenous zones of the entire body. Don't be fooled by their small size - these pocket sized sex toys are actually very powerful and can lead to orgasms in less than a minute. Add a
water based lube
or a gentle massage oil for smooth gliding.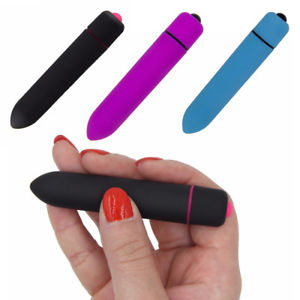 India's Favorite Beginner Choice in Bullet Vibrators: 10-Speed Mini Bullet Vibrator
Classic vibrators, or vibrating dildos, can be used to either stimulate the clitoral area externally or can be inserted into the vagina, to help find and tickle your G-spot. Available with exchangeable batteries, or in USB rechargeable options, these versatile sex toys are perfect for beginners who want to experiment with both clitoral and G-spot stimulation. Don't forget to get a good
water based lube
with your vibrator to ensure smooth gliding.
India's Favorite Beginner Choice in Vibrating Dildos: Jazzie
Famous since Sex And The City, these special vibrating dildos are perfect for those looking for double stimulation and a multiple orgasms. Rabbit vibrators have an insertable shaft which stimulates the G-spot, and an extension part which remains outside the body to stimulate the clitoris. Don't forget to lube up with a high quality water based lube!
India's Favorite Beginner Choice in Rabbit Vibrators: Thrusting Rabbit Vibrator

Dildos are the classic phallic sex toys - literally, with the first one being discovered over 30,000 years ago! Many of the modern day silicone dildos feature a functional suction cup which allows you to fix the toy on any smooth surface, e.g. in the shower. This can make using these types of sex toys even more realistic and stimulating. At Lovetreats you can choose between glass dildos and silicone dildos - silicone dildos are recommended for beginners, because they are softer and flexible. Make sure to get a high quality water based lube with it.

Used to experience better orgasms and naturally strengthen and rejuvenate the vagina, kegel exercisers, also known as Ben Wa Balls or kegel balls, are inserted and held in the vagina to work the pelvic muscles. This results in pleasurable stimulation as well as enhanced sensations during sex and more intense orgasms. You can use these sex toys for up to 8 hours at a time, depending on how strong your pelvic floor muscles are. Grab a water based lube for easy insertion.
India's Favorite Beginner Choice in Ben Wa Balls: Smartball Uno
2. Best beginner sex toys for men - Masturbators & Fleshlights
Men's sex toys can be worked into foreplay, sex or used for solo sessions (aka masturbation). Whether you're looking for a toy for yourself, or want to surprise the man in your life with something special, Lovetreats has got you covered.
Non-vibrating male masturbators (also called fleshlights) are textured sleeves made of flexible silicone inside a case, which wrap tightly around the penis and simulate the feeling of penetrative sex. They enhance your sensations during masturbation and can give you mind blowing orgasms. You can also use them during foreplay with a partner to make your erection stronger. There are loads of variations of male masturbators in all sorts of shapes, sizes, and textures.
How are they used? Apply a good amount of water based lube on the entrance and inside of the masturbator and slide your penis inside. The material is stretchable, so the sleeve will fit tightly around the penis (suitable for all penis sizes). Move the fleshlight up and down, twist it or make thrusting movements. Simply clean your sex toy with warm water and soap or a toy cleaning spray before and after every use.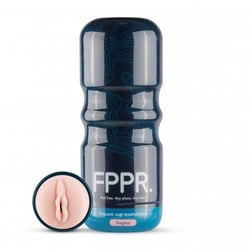 India's Favorite Beginner Choice in Fleshlights: FPPR Realistic Masturbator
Vibrating masturbators are perfect for those looking for an extra kick during masturbation. For extra stimulation these sex toys include a motor or a vibrating bullet that produce intense vibrations. Some of them work like fleshlights with added vibrations, while others are designed to specifically stimulate the tip of the penis with strong vibrations.
How are they used? Apply some water based lube and slip your penis inside the toy. Switch on the vibrations and enjoy the extra stimulation.
India's Favorite Beginner Choice in Fleshlights: Vibrating Blowjob
Many men enjoy anal stimulation, as it is the best way to massage the prostate and so called P-spot. Prostate stimulators are anal sex toys specially designed for men which will give the P-spot an intense massage.
How are they used? Apply a good amount of water based lube on the toy, and carefully slip it inside the anus. You can move the toy in circular motions or up and down for added stimulation. Thanks to their wider base, anal toys are prevented from slipping inside completely, which makes them easy to remove. Clean with warm water and soap or toy cleaner spray before and after every use to maintain optimal hygiene.
India's Favorite Beginner Choice in Prostate Massagers: Duke
3. Best beginner sex toys for couples - Partner toys & sexy accessories
For a stronger, longer lasting erection: Vibrating cock rings
Vibrating pleasure rings (also called cock rings or penis rings) are partner sex toys made of flexible silicone, so they fit all penis size. Pleasure rings restrict the blood-flow to the penis just enough to keep him from climaxing quickly, and therefore help men last longer during sex. They include a small motor which produces powerful vibrations that stimulate the penis and enhance the erection, making it bigger and stronger. Vibrating rings are great for couples to use during sex, because the vibrations stimulate not only the penis, but also the woman's clitoris during sex. They are a great beginner sex toy to try out with your partner and to spice up your sex life!
How are they used? Apply some water based lube on the ring, stretch it with your fingers and slip it on your penis. It will fit tightly around the base of your penis, without feeling uncomfortable. Switch on the vibrations. Many men prefer to take the ring off once they want to climax. If you are using a condom, simply place the ring over the condom. Thanks to the flexible material, you can remove the ring safely.
Remote or app controlled vibrators are sex toys designed to be enjoyed with a partner during sex. There are different kinds of remote controlled couples sex toys. A wearable couple vibrator for example is inserted vaginally and pleasures both partners during sex. She gets powerful stimulation to her clitoris and G-spot and together, you both share the vibe. Remote controlled vibrating eggs or vibrating panties on the other hand are remote controlled sex toys that stimulate the woman.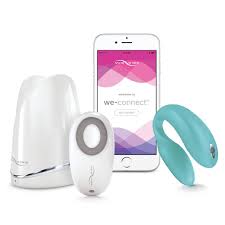 India's Favorite Beginner Choice in Remote Controlled Couple Vibrators: Vibrating Egg

Handcuffs, blindfolds and other bondage accessories offer a gentle introduction to BDSM and can be a great way to spice things up in the bedroom. You could also consider starting with an erotic couples game to kick things off.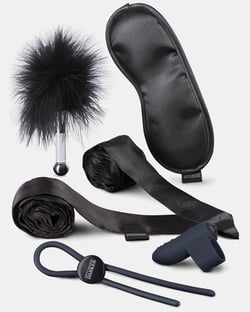 India's Favorite Beginner Choice in BDSM Accessories: Furry Handcuffs
India's Favorite Beginner Choice in Erotic Games: Glow-in-the-dark sex dice
4. Best beginner anal sex toys
Many Indian couples are curious about anal play. Anal sex toys such as butt plugs or anal beads can be used by either gender and offer a great introduction to anal play. We highly recommend starting with smaller sizes and working your way up as you get more experienced and more comfortable. One of the most important factors when it comes to anal play is trust - you want to feel relaxed and secure. Anal play should never hurt! Use plenty of lube and go at the pace you feel comfortable with.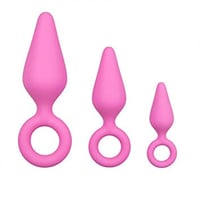 India's Favorite Beginner Choice in Anal Sex Toys: Jeweled Stainless Steel Butt Plug
Other factors to keep in mind when choosing your first sex toy
Budget
When you're buying your first sex toy, your budget will probably be one of the biggest factors in selecting the perfect toy. Starting with cheaper, less expensive sex toys is a good way to experiment, but remember to look at customer reviews as well as price. Cheap sex toys do not always offer the best value for money! We would therefore also recommend selecting sex toys that come with warranty (like all toys you can buy at Lovetreats). Premium sex toys such as the Fun Factory range which is produced in Germany offer up to three years warranty. Investing in a not so cheap sex toy may pay off in the long term!
Size
We recommend starting with slimmer, slightly smaller sex toys if you are a first time user, especially when it comes to dildos, vibrators and anal sex toys. We see many of our Indian customers going for the bigger sex toys immediately, however based on our experience it is highly recommend to start small and work your way up!
Design
Design is an important factor when it comes to choosing your first sex toy. For example, do you prefer a realistic dildo or would you rather go with a very discreetly designed mini vibrator that is concealed as a lipstick? It's all about your preference and your privacy needs - e.g. if you live with extended family or room mates like many Indians do, a discreet sex toy might be a better choice for you!
Any questions or doubts? Feel free to reach out to us!
Hopefully this guide was able to clarify some of your doubts regarding shopping for sex toys in India! If you have any questions or concerns, or would like some personal shopping advice when it comes to selecting your first vibrator, dildo, fleshlight or anal sex toy, feel free to reach out to us at lovetreats@lovetreats.in. Discretion guaranteed!
Want to read more? This article on the bottom of our homepage features everything you need to know about sex toys in India, e.g. are sex toys legal in India and where to buy them?